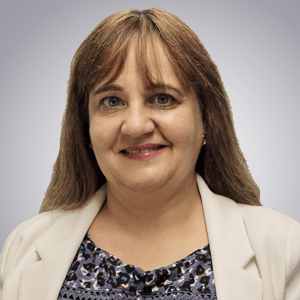 Pauline has over 30 years experience working in schools as a science teacher, subject leader and pastoral leader, and senior leader. Pauline was headteacher of Thomas Bennett Community College before joining DMAT in 2019.
As a senior leader for many years in a high deprivation area Pauline has vast experience of the passion, drive, determination and resilience required to deliver sustained school improvement in challenging circumstances. Pauline's leadership of teaching and learning played a fundamental part in Thomas Bennett Community College moving from RI to Good and achieving its best ever results. In addition, Pauline has also successfully led staff professional development, pastoral systems, behaviour management, attendance, safeguarding, and KS3 progress and outcomes. Pauline believes in the power of strong collaboration and developing colleagues. She values being part of an outward looking team with a robust, inclusive vision that works at pace to improve the life chances of young people. As Headteacher Pauline was a governor and has previously delivered governor training in a variety of areas.
Upon joining DMAT Pauline worked with colleagues within the Research School and SCITT and alongside teachers at all career stages. Pauline supported teachers with evidence-informed, personalised development in both teaching and learning within the classroom, and as leaders within the schools. Her work was impactful, giving staff confidence to raise expectations of their own practice. Currently, alongside her role as Deputy CEO Pauline also leads the science programme and the overall PGCE programme in the South Downs SCITT, affiliated to the University of Brighton.
Pauline is married, lives in Surrey, and has two grown up children.