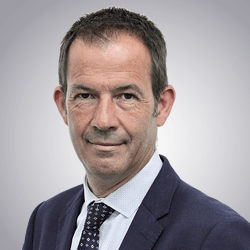 After attending Durrington High School myself and sending my two sons there I wanted to give something back to the school. I become a Governor in 2011 as well as Chair of the Finance Committee. Seeing the school through academisation in 2014 was an interesting experience and seeing the positive changes as a result was very rewarding.
I am now the Lead Trustee for Finance and Information Security and also the Chair of the Finance, Audit and Risk Committee.
Being an Accountant registered with two professional bodies (ACCA and AIA) and with over 34 years' experience, helps me to ensure that the trust is run as efficiently as possible. Overseeing the amazing finance team is made an easy task as they are so professional and capable.
I enjoy my role within DMAT and the changes I help make that improve every pupils education within our schools.
My children are now grown up and so I enjoy time socialising with friends and family as well as travelling with my wife. I am no gym goer nor keep fit person and rather prefer to spend hours in the kitchen with a new recipe, listening to music or reading a good book.