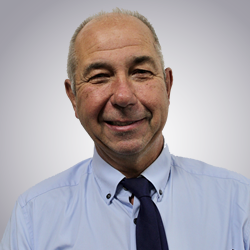 I have always believed in wanting to give back and supporting the community. I saw the difference that teachers and staff made to my own children at Durrington High School and became a governor over 25 years ago. My own background has been in retail leadership and then many years ago I established my own businesses in construction and fashion.
I am not an educationalist but I do understand the absolute value of recruiting and retaining exceptional staff to work with our children.
I soon became Vice Chair of Governors and then Chair of Governors, expecting only to do it for a short time as my working life was also very busy.
However the team of people, students and staff at DHS were so special I was Chair for many years and a founding member and first Chair of Durrington Multi Academy Trust (DMAT). As work became busier, I stepped down from being Chair after my term of office but remain a member of the board. I am the lead trustee for Health and Safety and Estates including major building projects of which I have worked with the school and trust on a number of multi million pound projects. I am really proud of our trust, we do what we should, serve our communities.